Hello, glad to be writing for everyone once again!
Spring is fast approaching, and the still tall mounds of snow are quickly starting to melt. But let me tell you it has been a long and cold winter here in Akita Prefecture in Northern Japan.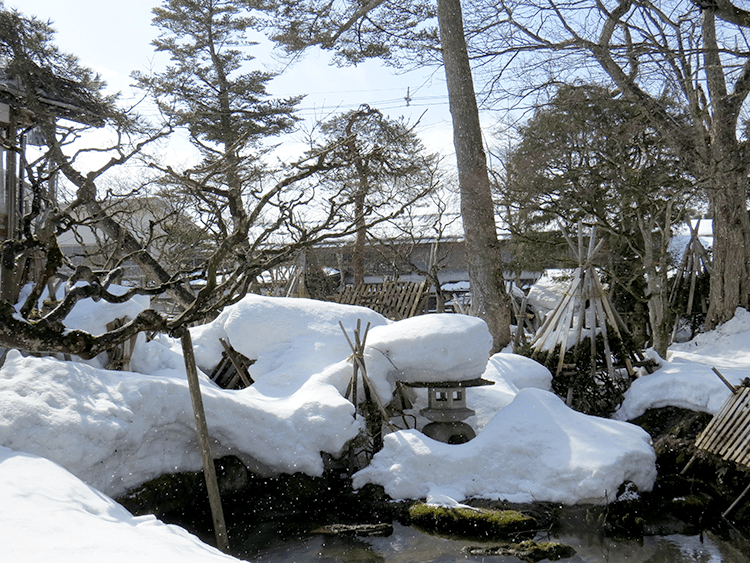 Winter is when the magic – and the hard work – happens, as we create our tasty sakes here at Hideyoshi.
Having joined the office team of this brewery in October last year, I was thoroughly impressed with the daily goings-on I could witness. Vapor billowing from the steaming vats; the energy and effort I saw our team of brewers pour into their work. Starting with shoveling snow in the morning, running down the storehouse corridors carrying the freshly steamed rice to the incubation room (koji muro) in wheel barrows and so much more.
The Suzuki family, that has been heading the brewery for 19 generations now, has passed down historical manuscripts through the centuries, some of which already point to the importance of winter as the season for making sake. To quote, "Feel the changing of the seasons with your skin and sensibility and start brewing, when the time is ripe."
There are in fact many benefits of this kind of weather for the making of delicious sake. Traditional breweries like ours, with a focus on craftsmanship (as opposed to one on a high degree of mechanization geared towards mass-scale production), produce only in winter.
Managing the temperature is one of the vital elements in the production of sake (particularly that of premium sakes which need to be made especially slowly and attentively). This is much easier to accomplish in a cold environment.
So, when you next get a chance to have some of our tasty libations, why don't you take some time to ponder the blessings nature and the seasons bestow upon us, contributing to a delicious final product.